Sub-39 SuperBlue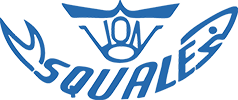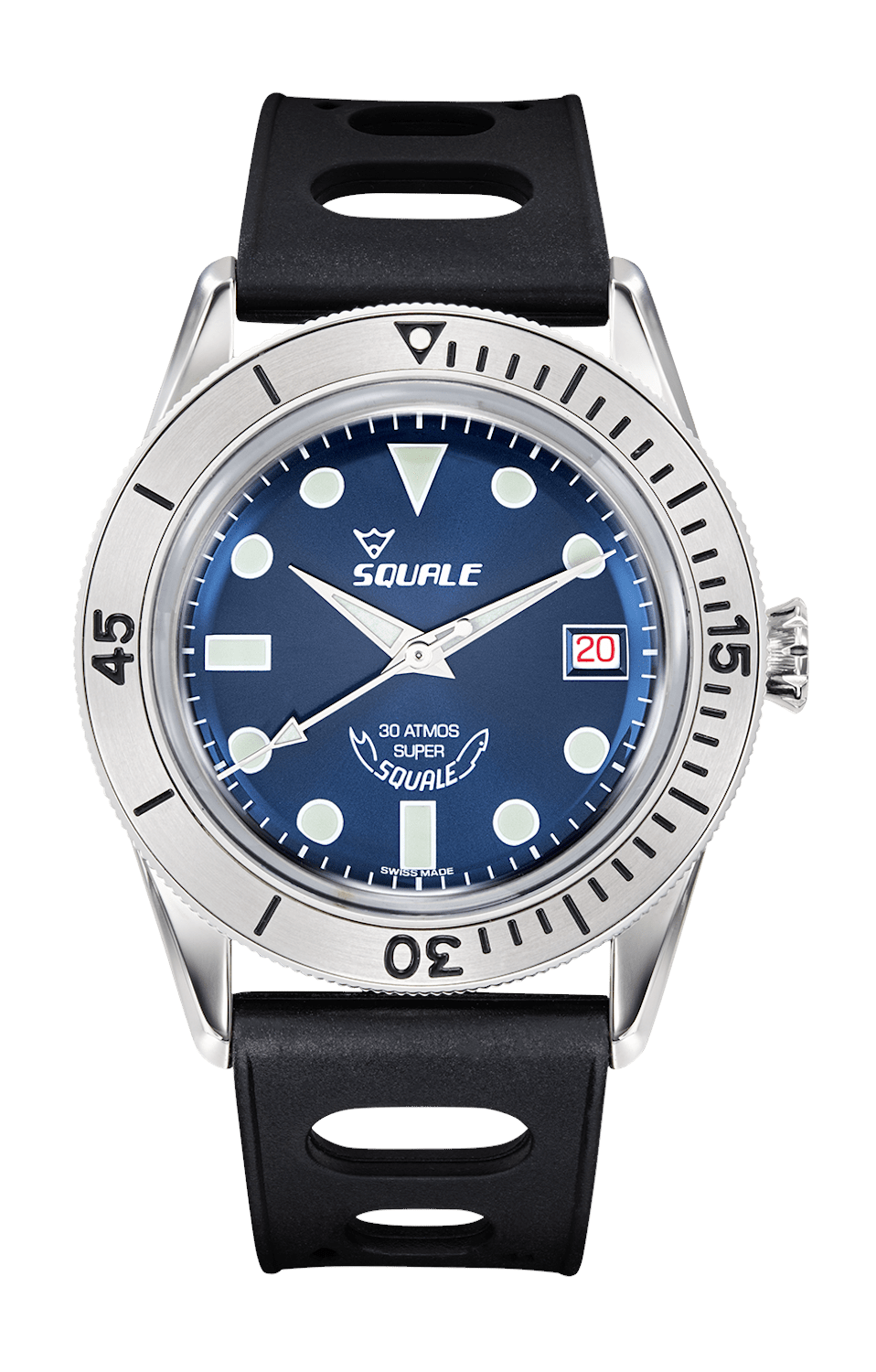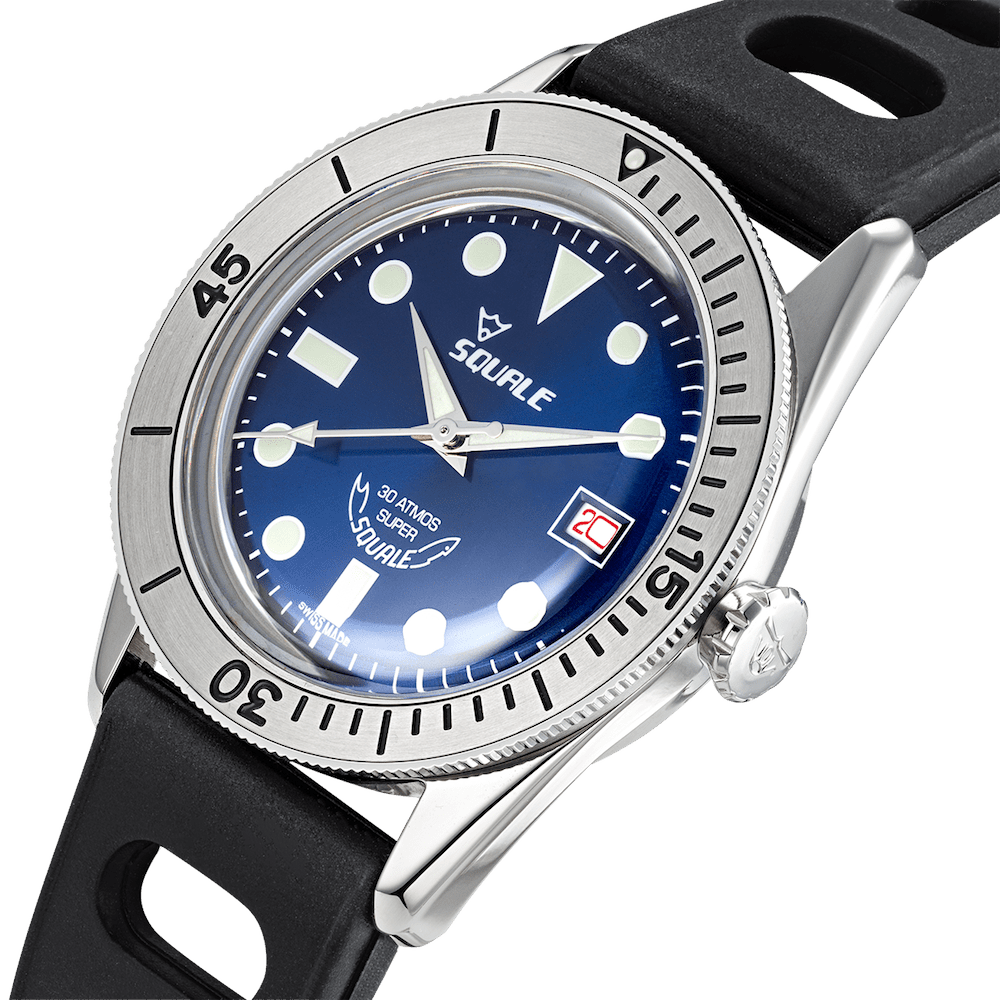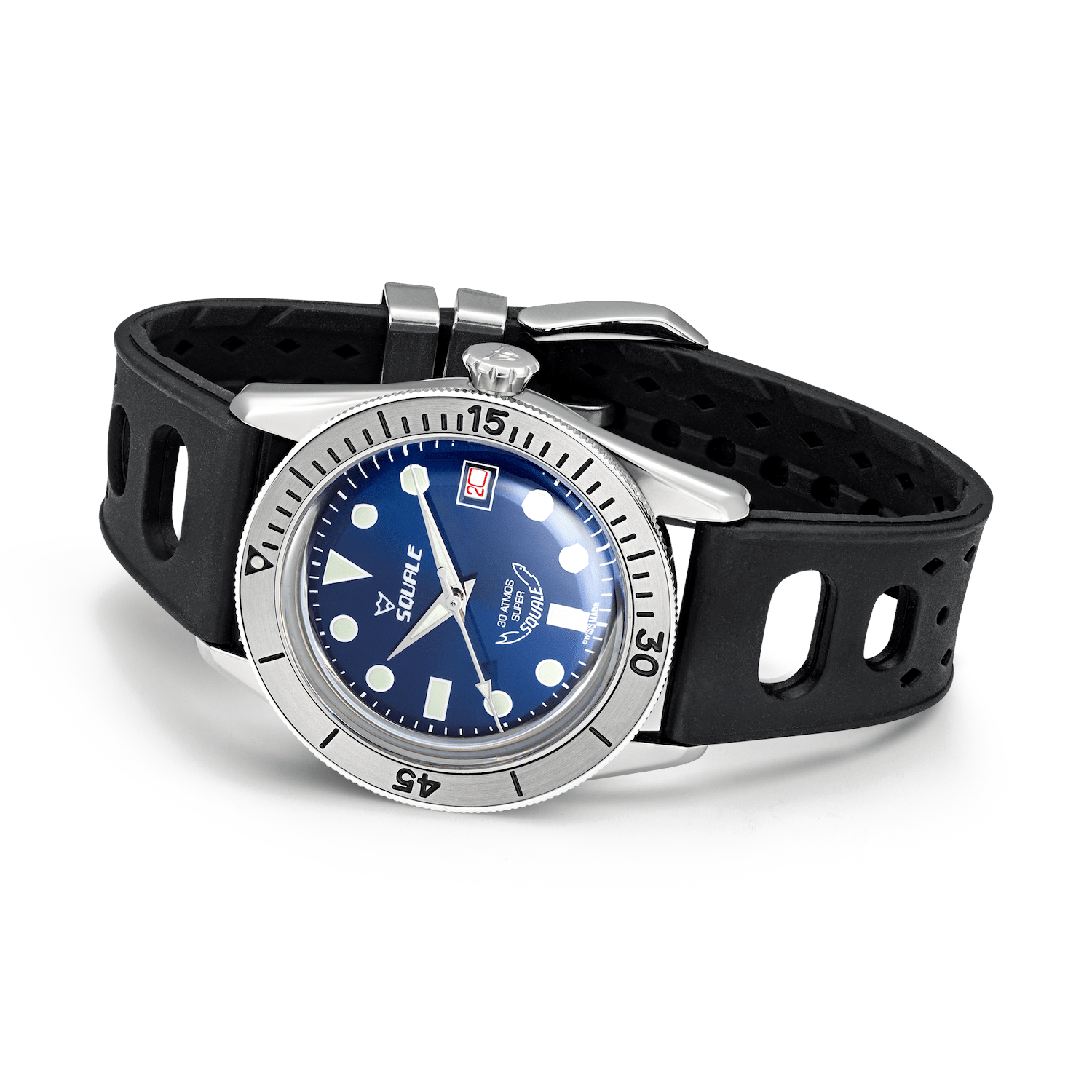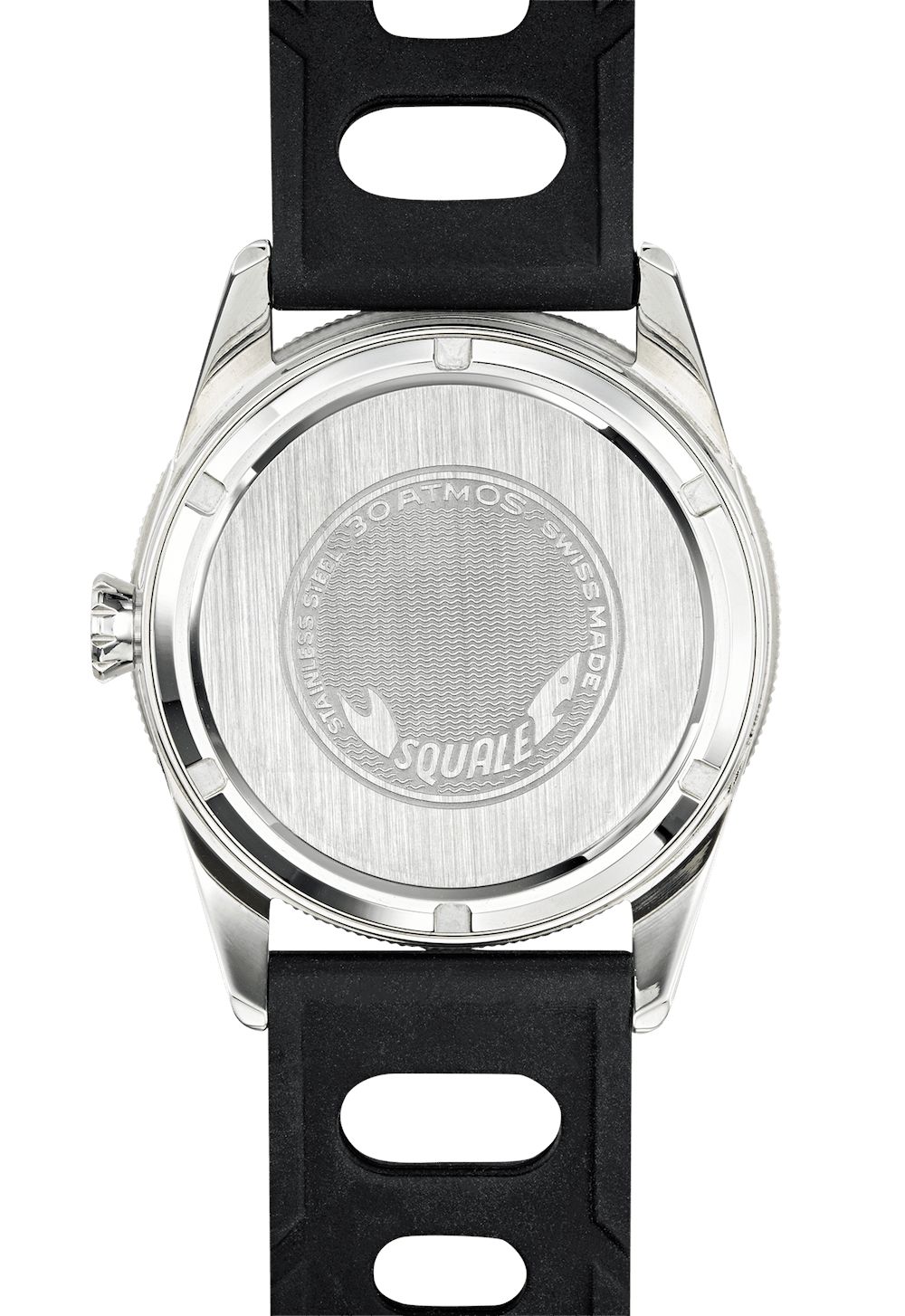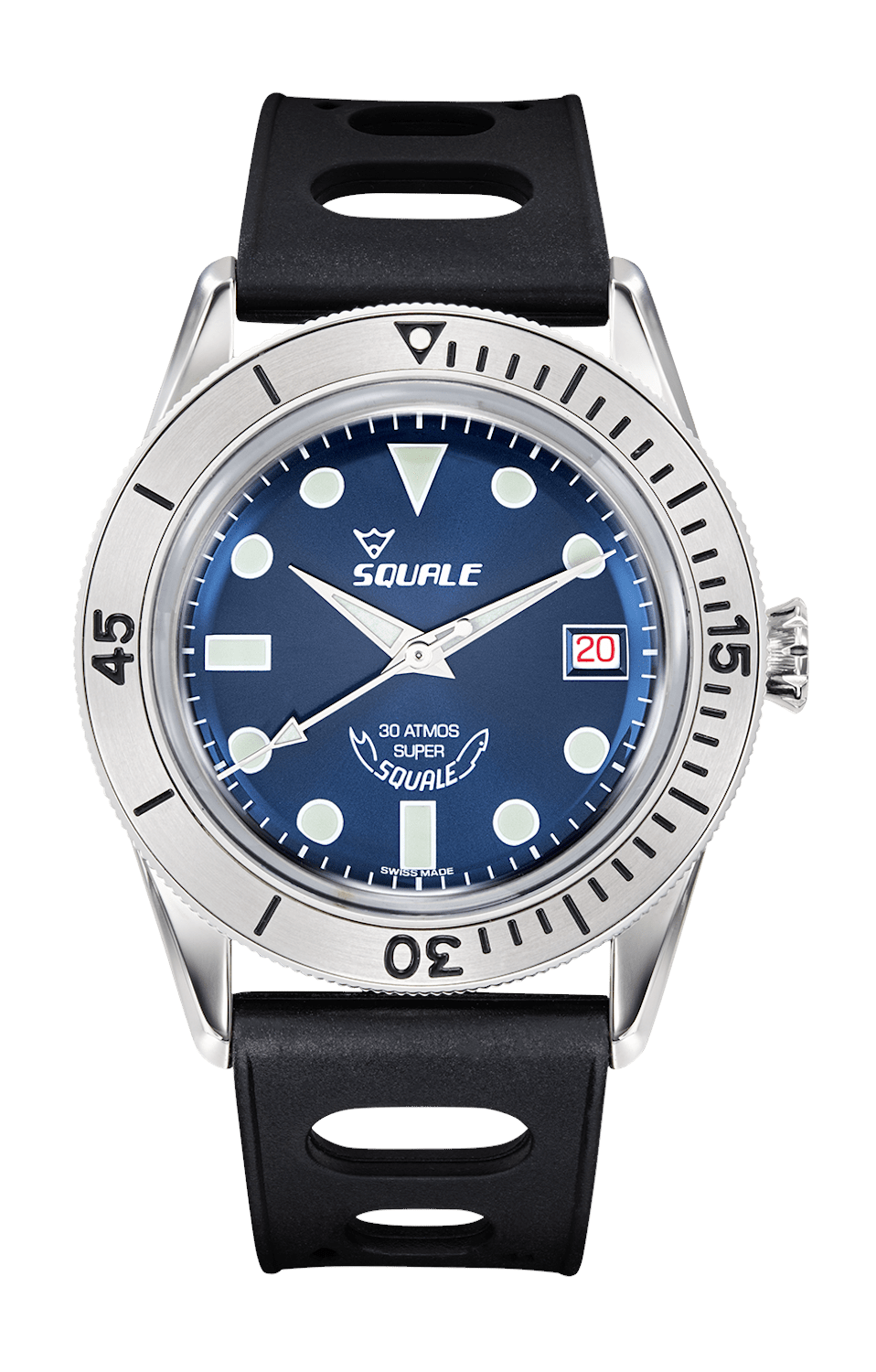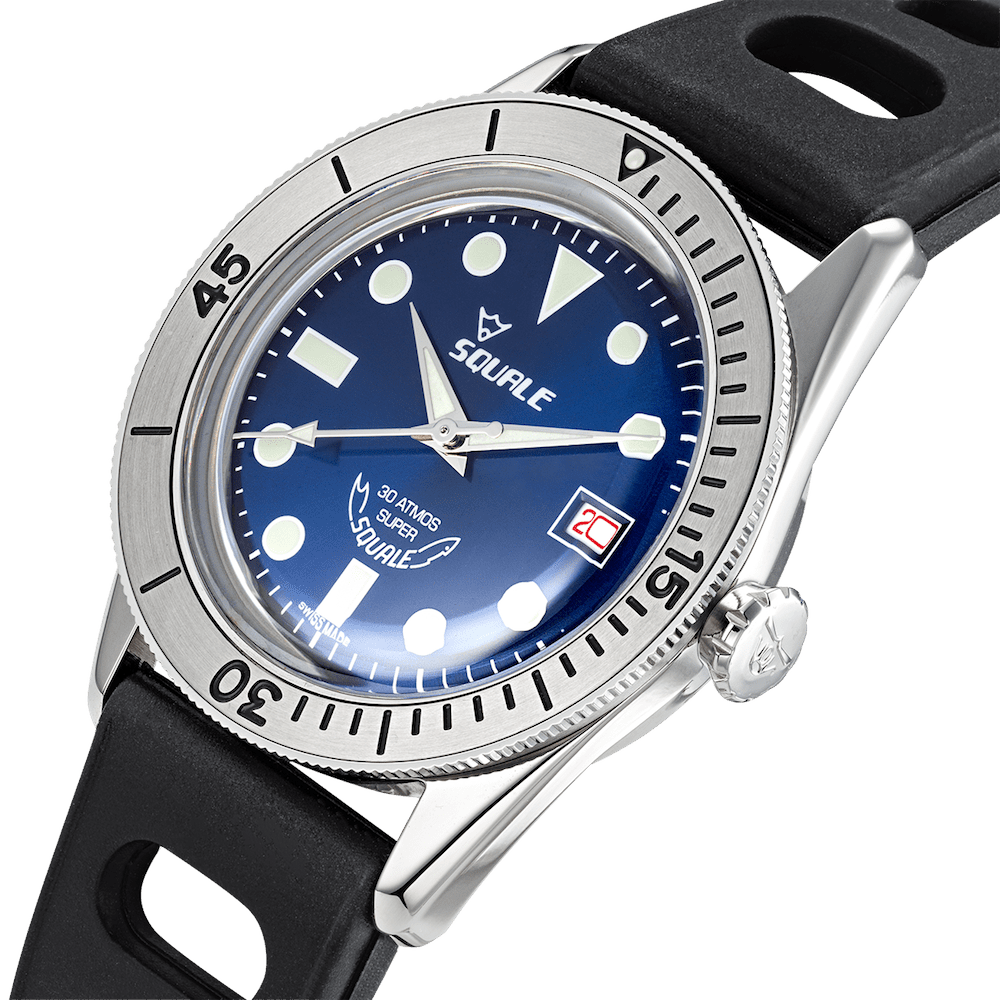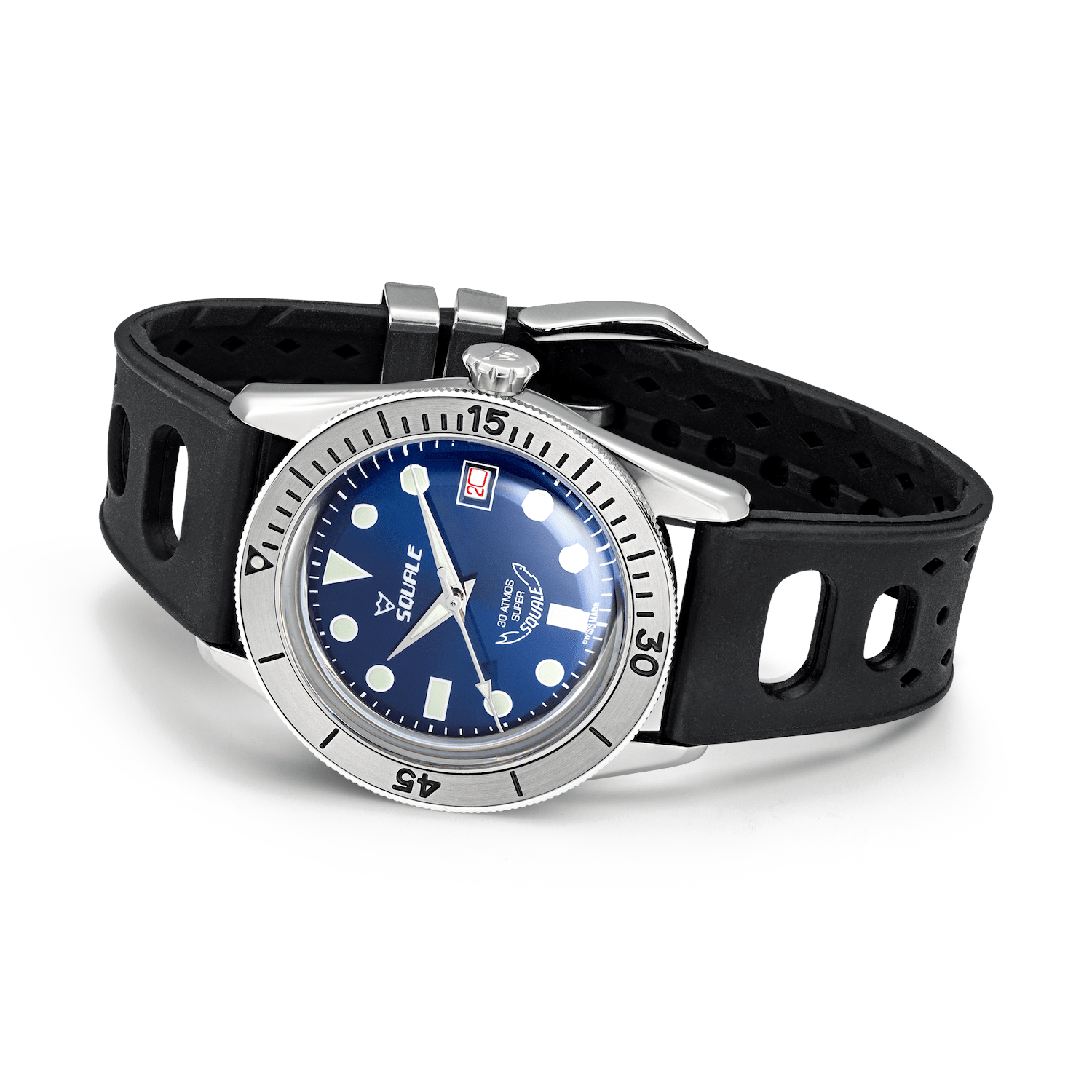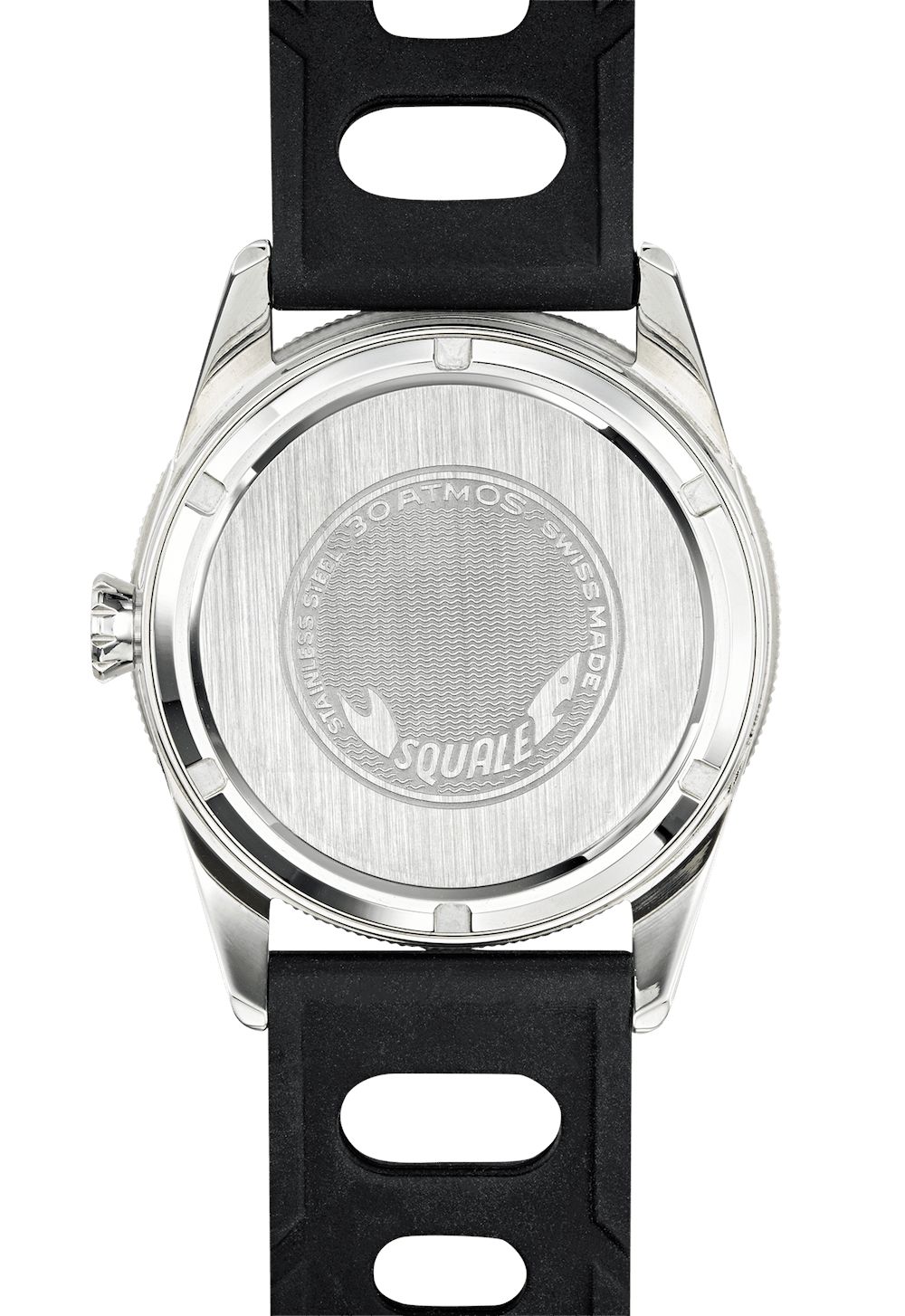 CHF 1.080,00 VAT NOT included
Squale is proud to introduce the latest model from the SUB-39 Serie: the new Squale SuperBlue inspired by a model from the 70s that featured a different version of the classic logo at 12 o'clock.
TECHNICAL DATA
Movement
SELLITA SW 200 - 26 JEWELS "REGLAGE ELABORÉ"
Total watch thickness [mm]
12,45
Case lugs to lugs [mm]
48,5
Dial
Diameter [mm] 29,50 - Blue dial
Crystal
Diameter [mm] 31,50 - Thickness [mm] 4,60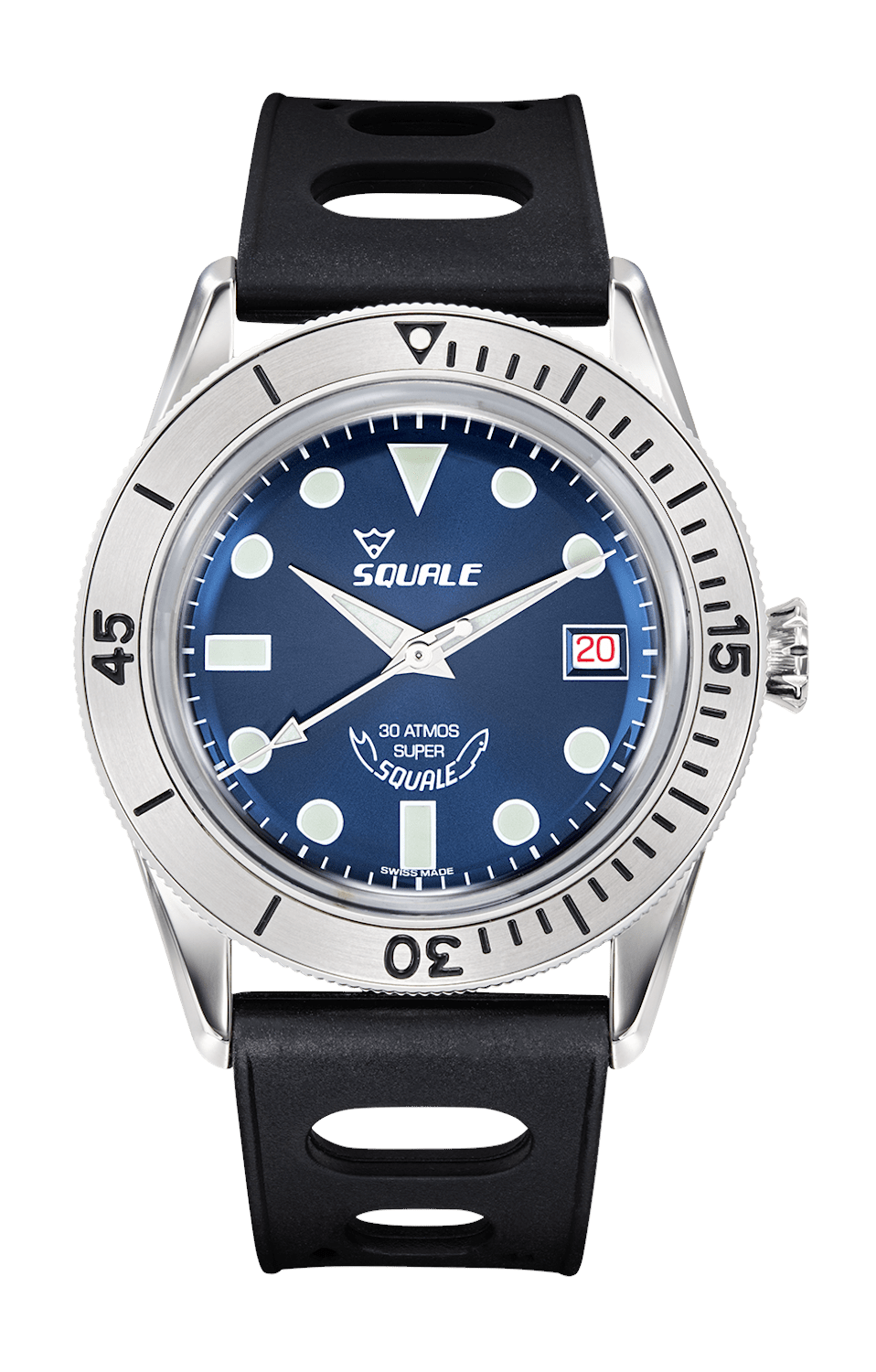 Squale's Sub-39 SuperBlue features a blue dial with indices and hands in SuperLuminova for high legibility even under low-light conditions. This version is inspired by a model from the 70s that featured a different version of the classic logo at 12 o'clock.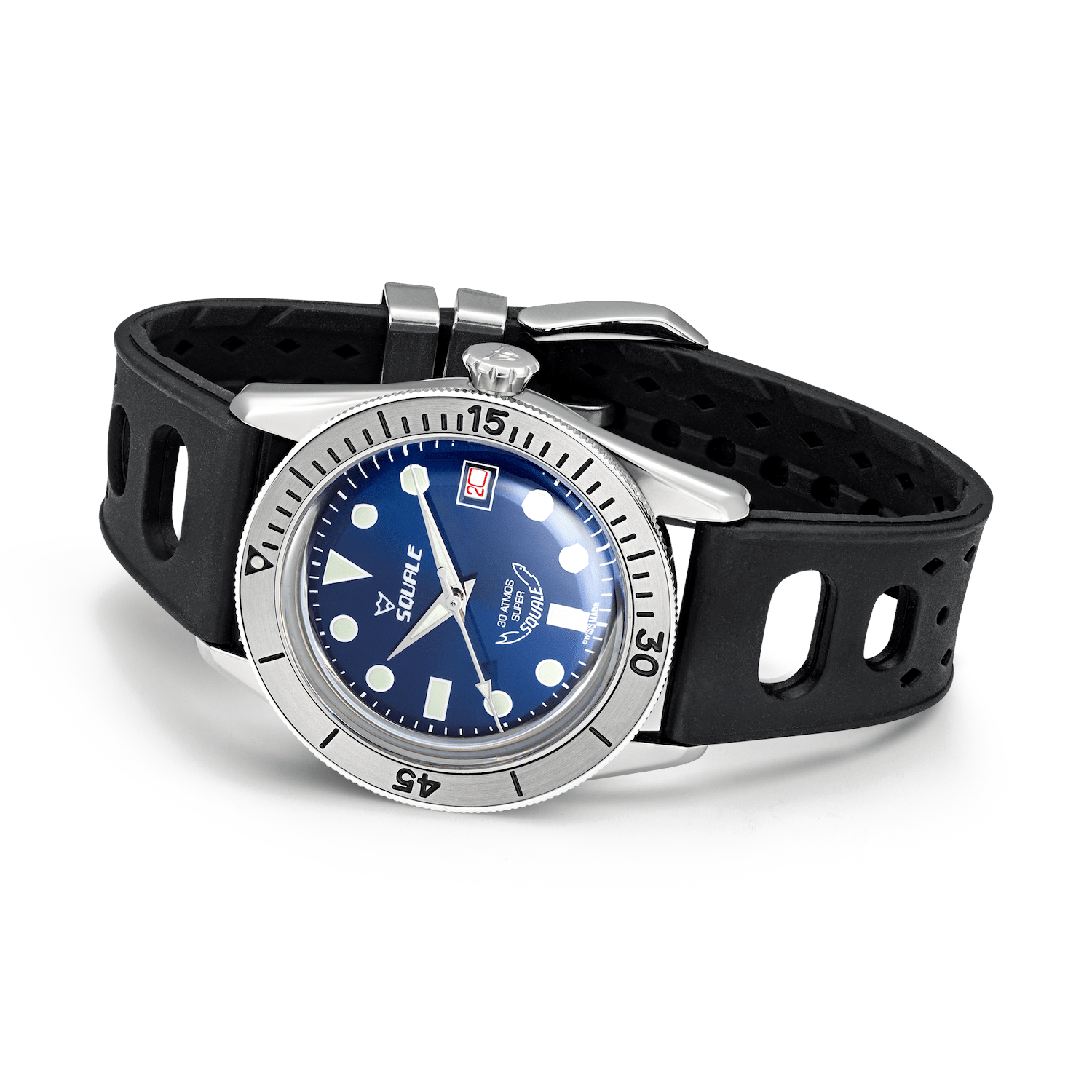 This was due to the fact that, in 1959, Charles Von Büren trademarked both the Squale and Supersquale brands. The latter was characterized by a slightly different logo from the one we currently associate with Squale. In those years both brands produced several models. Over time the Supersquale brand was dropped, converging all production under a single Squale brand, the one we know to this day.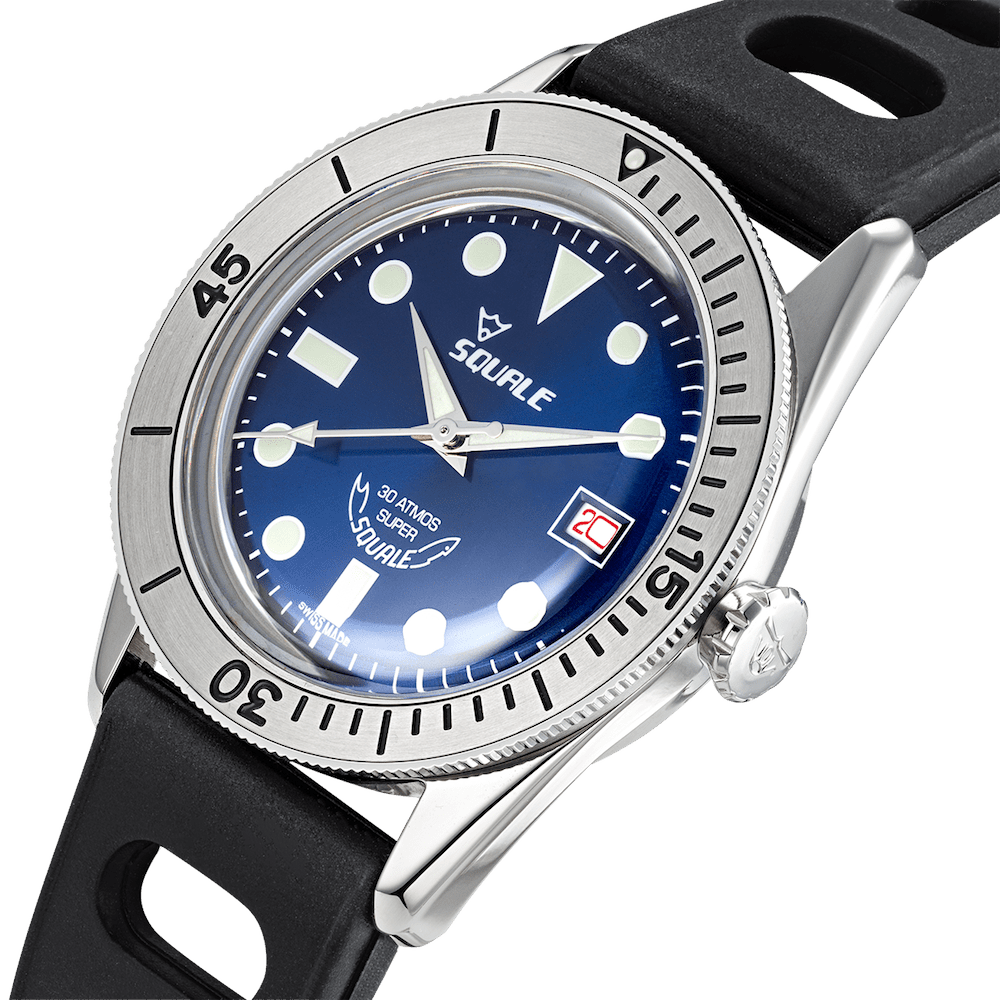 The Squale Sub-39 SuperBlue takes everything, even the name, from this historic edition, once again celebrating its own glorious past. Another key feature of this watch is the hands. This type, not found on any other Squale watch in the collection, was widely utilized in the 70s by several brands and it was intentionally left unchanged on this timeless model.

This new version, inspired by the old Supersquale model opens the door to new models inspired by the past.
What's the VAT policy?
VAT policy:
VAT is NOT included in all products.
- For Switzerland shipping: VAT will be included at checkout
- For other countries: the price is TAX FREE, it will be adjusted with the local VAT law
How and when can I contact SwissWatchPassion customer service?
The Customer Service answers 0041.(0)91.6823531 (in Italian and English) from Monday to Friday from 10.00 to 13.00. Closed parties. The price of the call to the Montres Customer Service varies according to the tariff that your telephone operator applies for calls to a normal swiss national landline number.
what are the shipping prices? and shipping is secured?
Shipment is always free and insured. SwissWatchPassion ships worldwide throw UPS, Suisse Post Priority.
HOW do i BUY A PRODUCT?
Once you find the item you want to buy, click the "Add to Cart" button. To complete your order, follow the instructions for the checkout process. Your order will not be submitted until the end of the checkout process; then you will be asked for your payment details (you can choose between bank transfer or credit card or PayPal account). SwissWatchPassion items can also be ordered by telephone, by contacting our Customer Service.
HOW DO I pay a PRODUCT?
You can be paid by bank transfer, credit card or PayPal account.
when will i RECEIVE the PRODUCT once i bought it?
Approximately you'll receive our product in 15 business days from the date of payment. For any further information you can always contact our Customer Service.
While choosing our product CAN I RECEIVE an advice or assistance?
Yes sure! If you want assistance on choosing a you can contact our Customer Service by e-mail or by telephone at our contact (you can see on footer page).
WARRANTY
All our products are covered by a warranty for two years from the invoice date.