SQUALE FULL LUMINOUS
SQUALE FULL LUMINOUS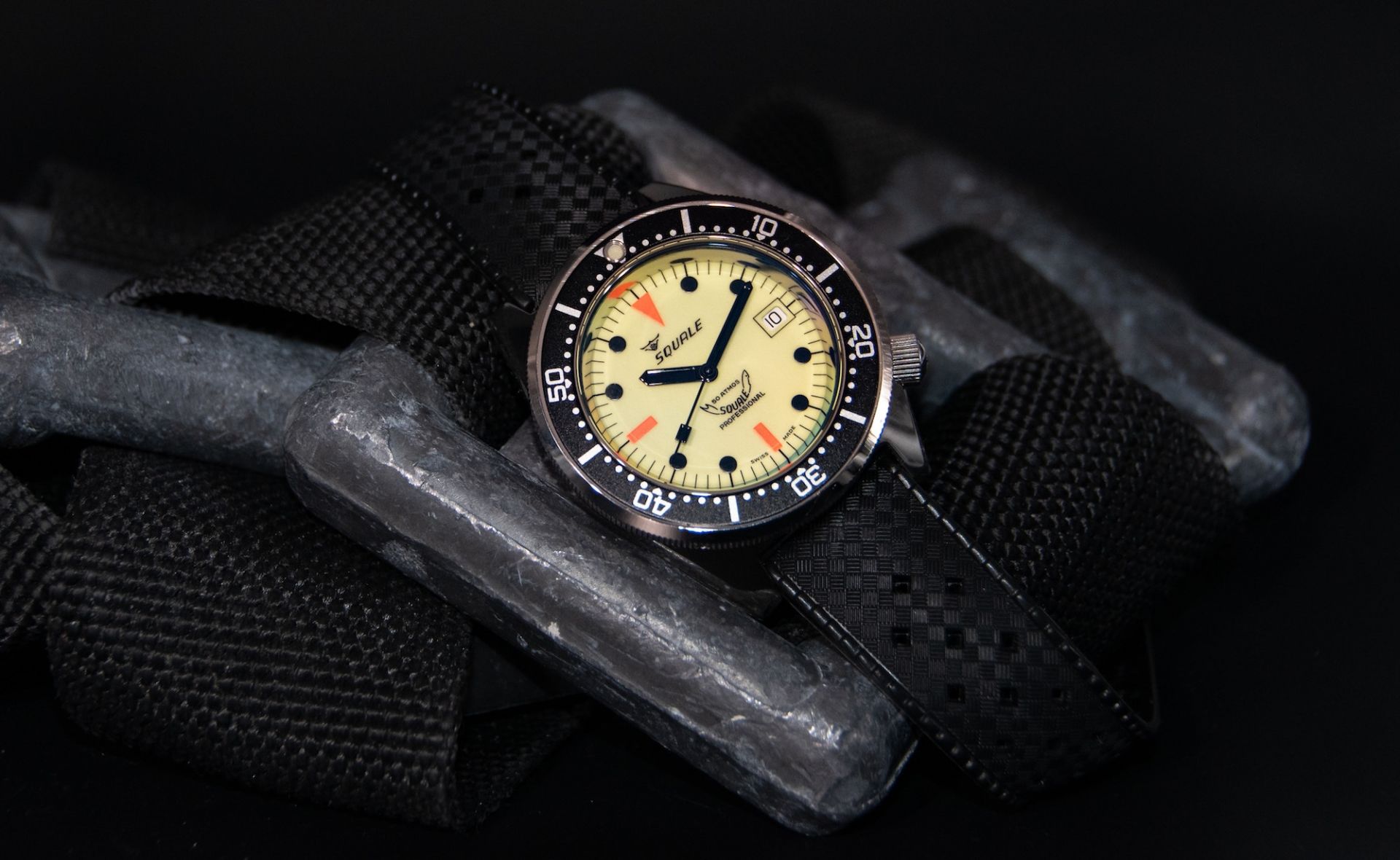 2020 has been full of exciting developments for Squale; earlier this year the Swiss maison launched a new version of its iconic 1521 series. Here is the official presentation: https://www.squale.ch/squale-full-luminous/
The 1521 Full Luminous is a watch with an outstanding feature: not only has SuperNova been applied to the indices and the hands, but the entire dial has also been coated with it. The play of colors between the hands and the indices (black with some orange details) allows for perfect readability even at night when readability tends to be less clear.
The launch of this watch was long overdue; in the early 80's Squale launched a model with these characteristics but in a quartz version. Times were different then, and the quartz movement was a reflection of the deep crisis of mechanical movements at that time. Appreciative fans have enthusiastically welcomed the new version, which is powered by an automatic mechanical movement (ETA 2824-2).
The Full Luminous has also been praised by the press. Several newspapers have dedicated articles to the newest addition to the collection. (Here is an example: https://wornandwound.com/squales-newest-1521-features-a-fully-lumed-dial).
Since its official presentation the Squale Full Luminous has generated a lot of buzz, even garnering the attention of specialized blogs, a sign of its general appeal. Here is an entry from an Italian blogger who is a big fan of Squale (https://professionaldiverswatches.blogspot.com/2020/04/squale-1521-full-lumen-la-storia.html)
Even YouTubers have dedicated presentations and reviews to the new model. Here are some:
Do you have any questions or requests? Send us an email: info@swisswatchpassion.com.