Squale Matic Satin Black/orange Tropic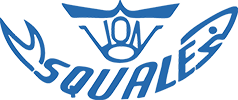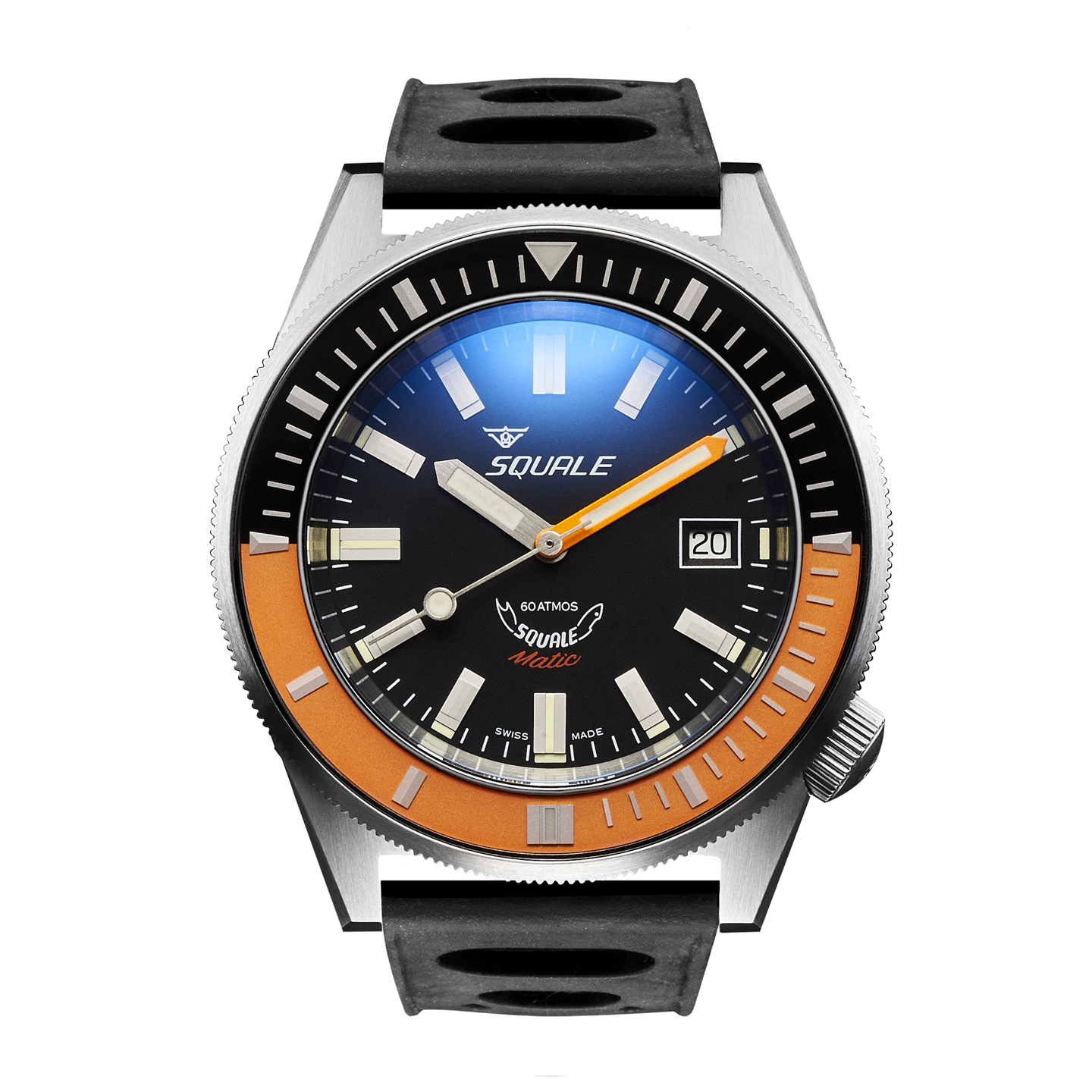 The Squale Matic 60 ATM is a watch that is inspired by the great Squale designs of the past in a perfectly authentic and respectful way but executed in the most contemporary size of 44 mm diameter.
The Squale Matic 60ATM features well-known Squale traits such as the unique and distinctive shape of the "Von Büren" case with a screw-down crown at four o'clock. The crown is slightly recessed and therefore well protected from unwanted shocks.
Receivable in 5/10 working days
Shipping within 48 hours
Movement
Swiss SW200 automatic movement
Case info
316 L Stainless Steel polished case
Case back
Screw-down case back
Bezel
Uni-directional bezel, 60 clicks
Crown
Screw-down crown signed with "VON" logo
Dial
Black dial with applied index markers
Crystal
Domed sapphire crystal with antireflective coating on the inside
Additional info
Bakelite bezel with multifaceted metal applique
The Squalematic 60 ATM has the typical Squale features like the unique and highly recognizable "von Buren" case-shape which features a signed screw-down crown at the 4 o´clock position, the crown is slightly recessed and well protected against unwanted impact.
Due to the recessed crown and the elegant flowing design of the polished case the watch is exceptionally comfortable to wear.
The hand-painted dial with the distinctly designed steel markers and the use of Superluminova provides excellent legibility in low-light situations.
The smooth,coin-shaped 60 clicks uni-directional bezel with a enamel inlay, partners well with the orange minute hand providing crucial, at a glance, information on remaining or elapsed dive-time. The enamel bezel inlay features steel markers which are hand set in the enamel and painted with Superluminova to provide perfect legibility.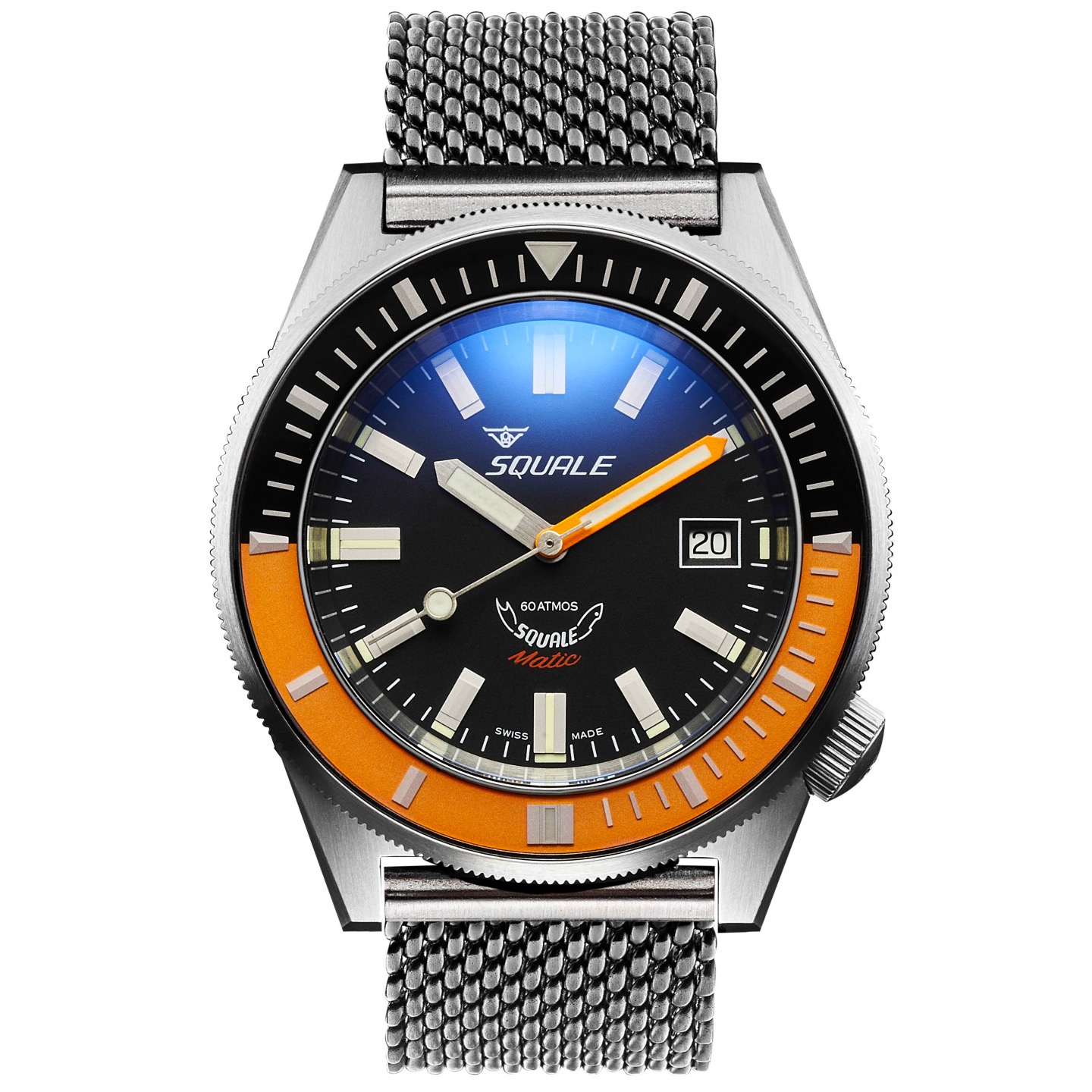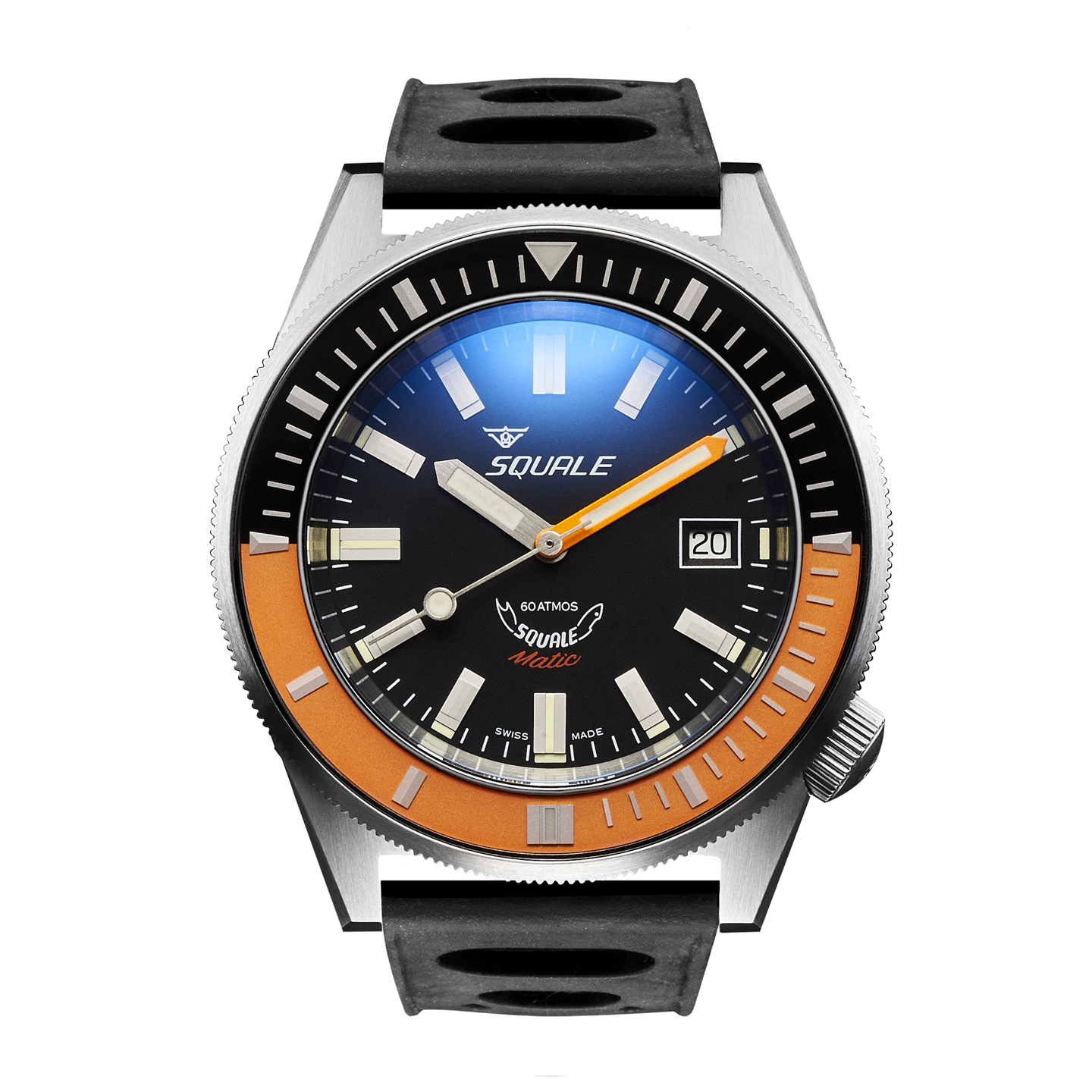 The double domed (domed) scratch-resistant sapphire crystal is embellished with an anti-reflective treatment on both sides, it protects this timepiece up to 600 meters below sea level or 60 atmospheres of pressure. The domed glass gives it a perfect retro look, adds everything to the uniqueness and special character of the Squale Matic.
The technical choice of using domed glass on this model lies in the perfect readability without blurring and optical distortions such as magnification.
The Squale 60ATM Professional is powered by the proven Swiss ETA 2824-2 movement, and provides reliable and accurate timekeeping in the toughest circumstances.
The watch respects all the fundamental values of a Squale watch, it is reliable, elegant, unique, affordable and easy to maintain.
Marco M.
I managed to get one just presented, I already own the classic model but that's a whole other thing! The dial fascinated me as well as the all-steel bezel. The stingray leather strap gives that elegance that is often not found on a sports watch. I am really satisfied with the purchase, and thanks to you at Swp for the professionalism shown to me.
Is it safe to buy on www.swisswatchpassion.com?
Yes, ordering on swisswatchpassion.com is safe. The connection to the swisswatchpassion.com website is protected by a secure 2048-bit SSL encryption certificate and all payment transaction data is entrusted to the PayPal platform, the worldwide reference player in online transactions. Your personal data will then be disclosed only in accordance with our privacy policy.
How can i buy a product?
Once you find the item you want to buy, click the "Add to Cart" button. To complete your order, follow the instructions for the checkout process. Your order will not be submitted until the end of the checkout process; then you will be asked for your payment details (you can choose between bank transfer or credit card or PayPal account). SwissWatchPassion items can also be ordered by telephone, by contacting our Customer Service.
What are the available paying methods?
You can be paid by bank transfer or Credit Card.
When will i recieve my product one i've bought it?
Approximately you'll receive our product in 15 business days from the date of payment. For any further information you can always contact our Customer Service.
While choosing my product can i recieve an advice or assistance?
Yes sure! If you want assistance on choosing a you can contact our Customer Service by e-mail or by telephone at our contact (you can see on footer page).
Warranty
All our products are covered by a warranty for two years from the invoice date.