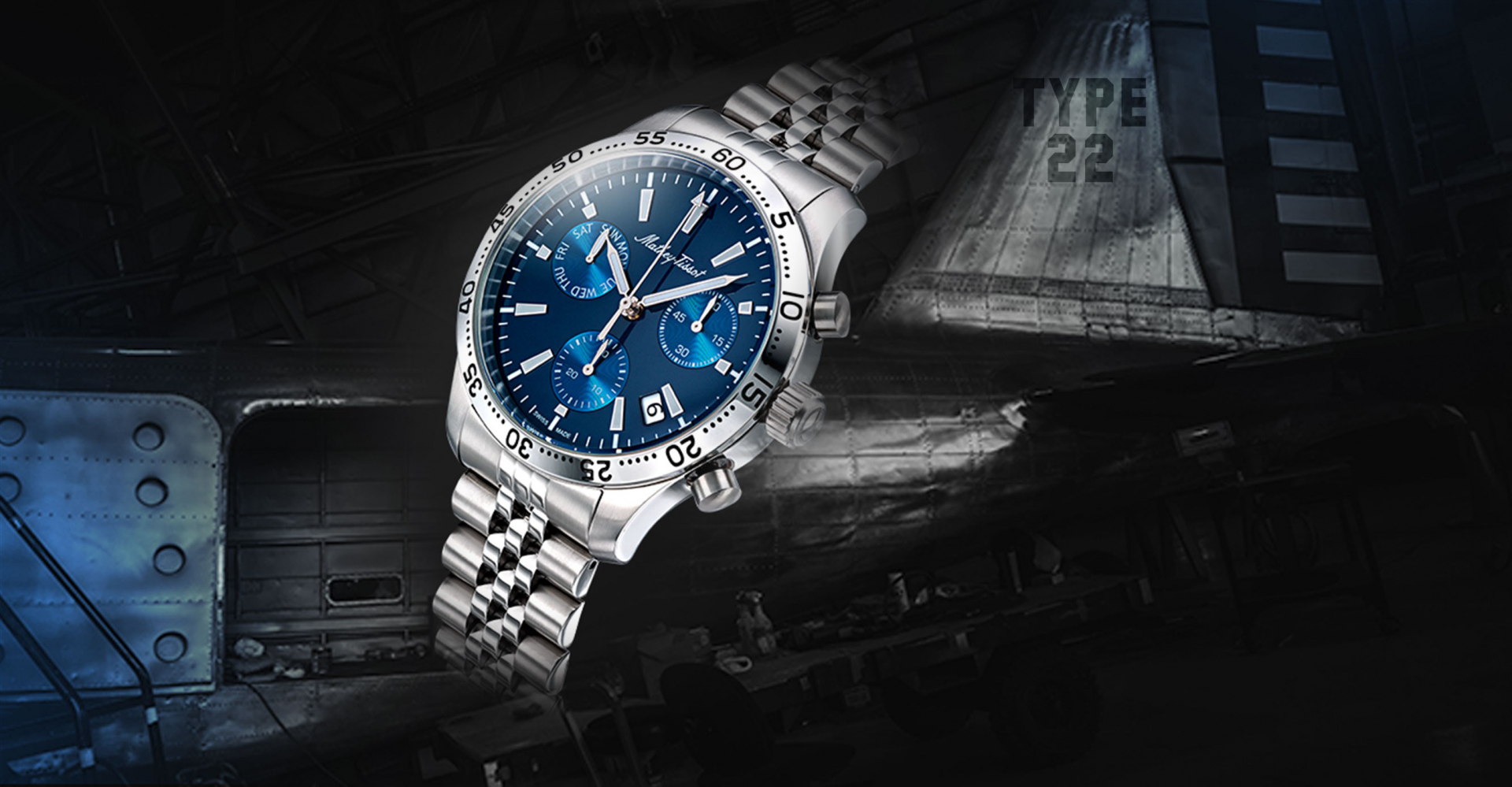 MATHEY TISSOT
History - since 1886

1886
In the middle of the Swiss Jura Mountains, at an altitude of 3,300 feet, lies the village of Les Ponts de Martel, nestled in one of Switzerland's most beautiful valleys. Here, in the year 1886, the Mathey-Tissot Watch Company was founded. That was the beginning of a unique story based on quality, integrity and personal service.
Mathey-Tissot initially specialized in "repeater" watches, timepieces that chime the hour and half-hour. Soon afterwards, the company undertook the production of chronographs (stop-watches), crafted with such ingenuity and precision that they were immediately successful. In fact the company soon collected numerous prizes and awards for outstanding quality throughout Europe.

1890
1890 saw the eruption of the Boer War between England and South Africa and the demand for Mathey-Tissot's fine watches became so great that a new larger factory was built. Among the orders received was one from a jeweler in Scotland who had been commissioned by a local nobleman to supply a gold repeater watch to each officer in his son's regiment, and a sterling silver model for each enlisted man. Small though it may appear today, that order of 2,500 watches was very significant for that time.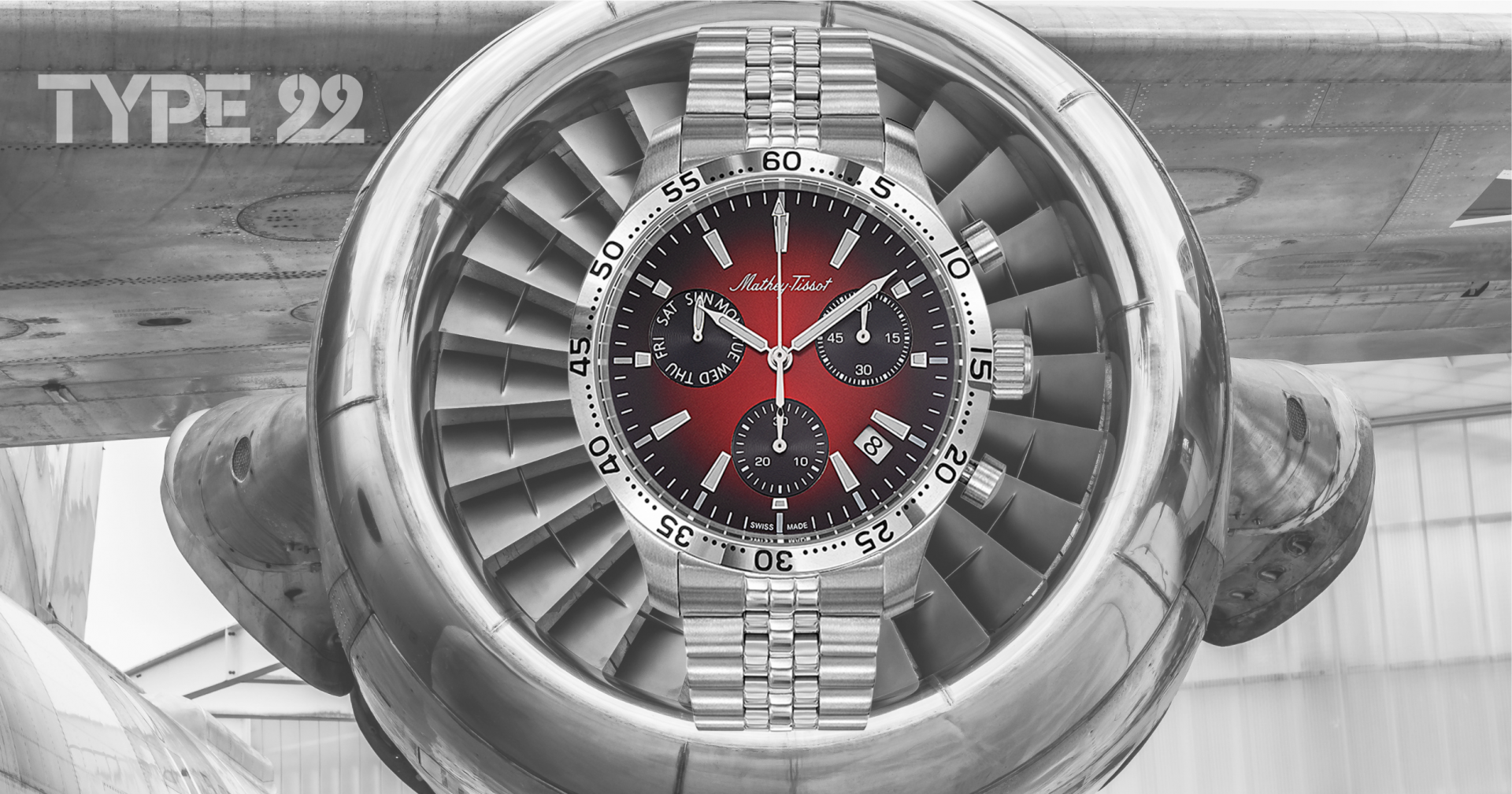 1914
In the Kew Observatory Competition of 1914, Mathey-Tissot was represented by six chronographs, each with split-second timing. Not only did they pass the Class A rating with a "specially good" mention, but one of them obtained a record never previously achieved. Later that same year, Mathey-Tissot followed this accomplishment with the award of the Grand Prix at Berne's Swiss National Exhibition. As the years passed, a striking array of other honors was earned by the famed craftsmen of Mathey-Tissot.
During World War I, Mathey-Tissot was called on to supply the United States Army Corps of Engineers with large quantities of precision chronographs, and Gen. John J. Pershing, Commander of the United States Expeditionary Forces, selected Mathey-Tissot as the watch to award to members of his staff.

1945
In addition to its regular business of producing fine watches for jewelers throughout the world, Mathey-Tissot manufactured thousands of timepieces for the United States armed forces and the British Navy before and during World War II. Mathey-Tissot offered a rare blend of expertise, quality styling and personalized service, that unfortunately had all but disappeared from the watch industry. The key word was "flexibility". Buyers, large or small, were not just numbers - they were names and friends.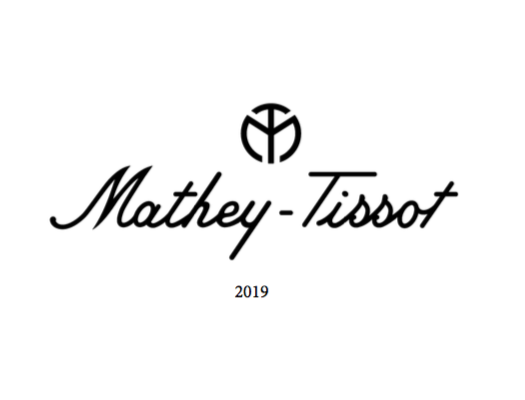 1990
The Mathey-Tissot story had only just begun. Never content to " rest on its laurels", the company had big plans for the future - "big" in the sense that new, innovative watches and ideas would continue to position Mathey-Tissot at the forefront of top quality Swiss watch companies while remaining "small" enough never to forget that the relationship with its customers was paramount.What can Mathey-Tissot do for you? We can customize watches for you. We can match our resources and skills to you specific needs. Our worldwide representatives can serve you with unmatched promptness and thoroughness. Above all, we can provide you with the quality that the name of Mathey-Tissot has symbolized for over a century.

Meet MATHEY-TISSOT, and enjoy doing business with us.
FOLLOW US ON

#matheytissot