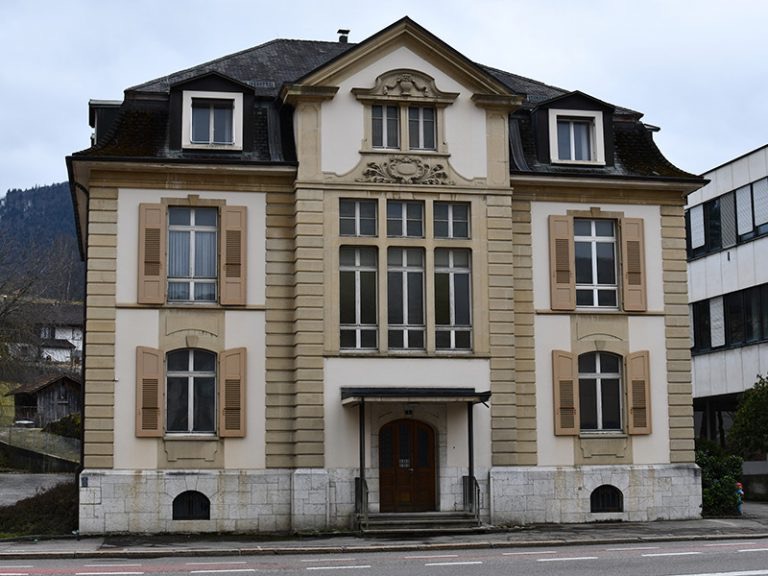 HERODIA
MEN AND WATCHES, ETERNAL LOVE
There is a certain charm to men's fascination with machines, from the mechanics of motor vehicles to the intricacies of a wristwatch. Since the 19th century, watchmaking has captured the imaginations of those wanting to perform feats that others had considered impossible. That was the inspiration which in 1948 prompted mechanical watchmaker Henri Bargenter to create the watch brand Montres Herodia in Reconvilier. The Swiss town along the Jura Valley is known to this day for its rich watchmaking tradition.
Two years later in 1950, Herodia relocated to 11 Des Eaux-Vives Square, Geneva. The brand name was registered in the USA on January 14th, 1950, and since then Henri Bargenter, along with the help of Mr. Clement Armand, increased its distribution all over Europe. In 1954 Herodia expanded to the Far East, and began selling its watches in the Asia region.
Herodia's classic style reflected the trends of the 1950s and 60s, appealing to both men and women by offering solid watches made with strictly "Swiss Made" components. The care and thought that went into their design and production helped cement the brand's reputation at that time.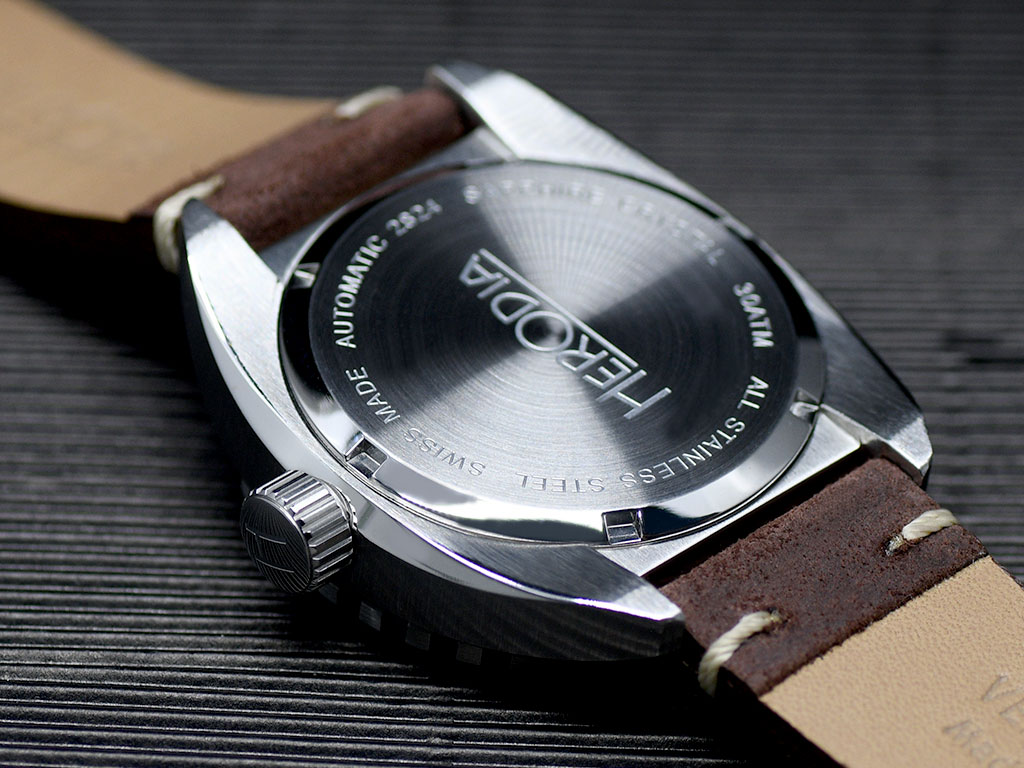 Initially Herodia only produced watches under 36mm, from traditional three-handers to full-calendar models. Over time the line was expanded to include larger sports watches, and focused on manufacturing chronographs. Herodia specialized in using sophisticated movements such as the Lemania (1960s to 1970s) and the Valijoux. What really set them apart in those days, however, were their unique and stylish watch cases.
Herodia's collaborations with diverse organizations helped to grow its reputation worldwide. In Italy, Leo Kaufmann, an official Herodia distributor, linked the brand to the famous football team "Half" which would keep the name "Herodia Half" for about twenty years. The team, founded in the early 1900s, was one of the most important football teams in Milan after A.C. Milan and F.C. Internazionale di Milano.
During the 80s and 90s the brand went on hiatus and only vintage watch lovers knew about their renowned timepieces. Now Herodia is back and in the midst of a great revival by Andrea Maggi, a descendant of an Italian family that has been active in the watchmaking world for a long time. Inspired by the values of Swiss watch manufacturing, Mr. Maggi has brought the brand back to life and wants to reinstate Herodia as a world-class name in watchmaking. The whole manufacturing process, from design to production, is based in Switzerland, where continued innovation, collaboration with expert watchmakers in the field, and a quality distribution network will ensure the brand's legacy.
FOLLOW US ON

#herodiawatches