60 years of Squale

Sixty years ago Charles Von Büren gave birth to the Squale brand and to what we now know as Professional Diving Watch.
This watch, as every Squale product, brings with it a history of success which has lasted for years and it shows how the passion for watchmaking can give continuity to a project and an emotion generated by Charles Von Büren's family and handed down to Maggi's family which has always pursued the only objective that makes every Squale watch unique: quality and reliability. Design inspired by a model from 1950s, this watch is a concentrate of emotion, charm, passion, and history.

The "60 years special edition model" is the symbol of the profound bond of friendship that still units the two families.
10th July 1959 marked the beginning of a successful experience. Squale has accompanied the performances of athletes like Enzo Maiorca (1967) and Jacques Mayol (1970) in their diving records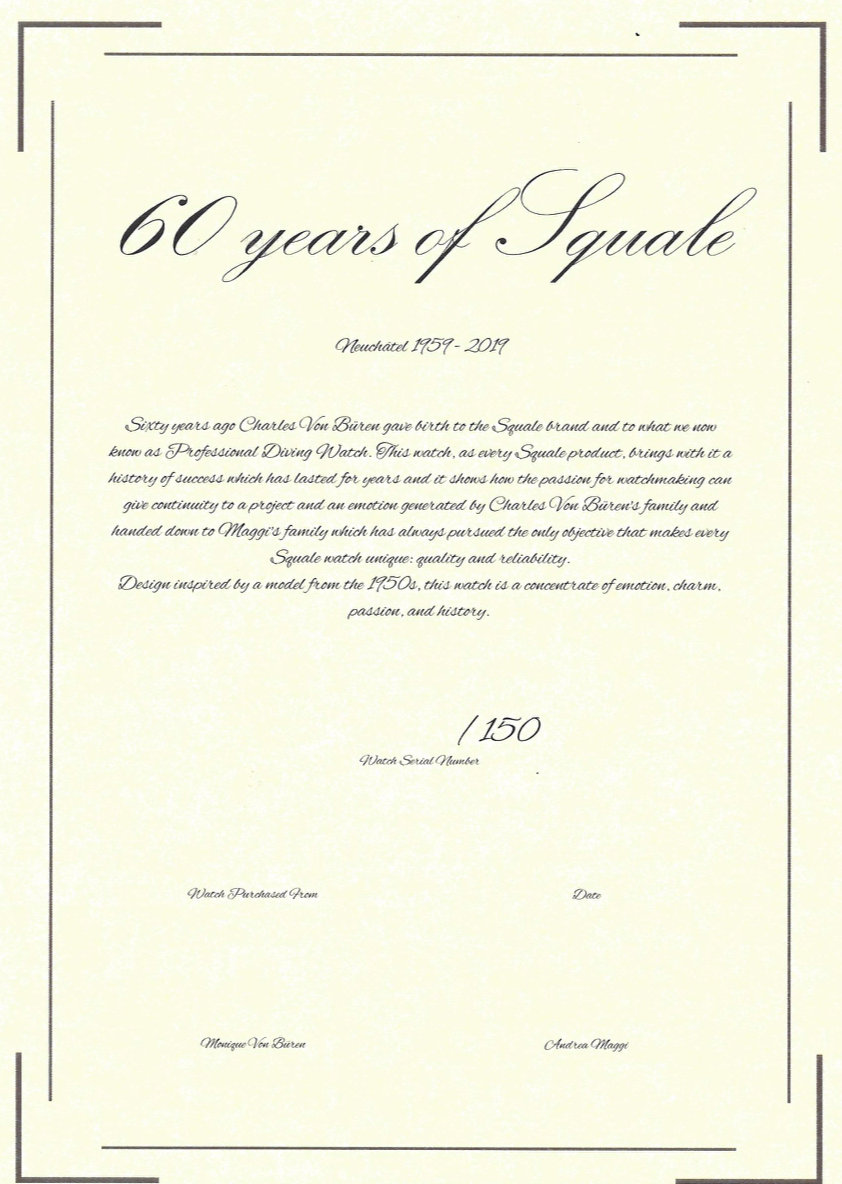 Quality and reliability are the secret of Squale's success
NEWSLETTER
Stay in touch: subscribe to our newsletter! You'll receive updates and fantastic promotions!