Squale 1521 Blue Blasted Leather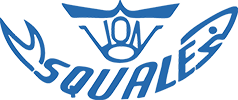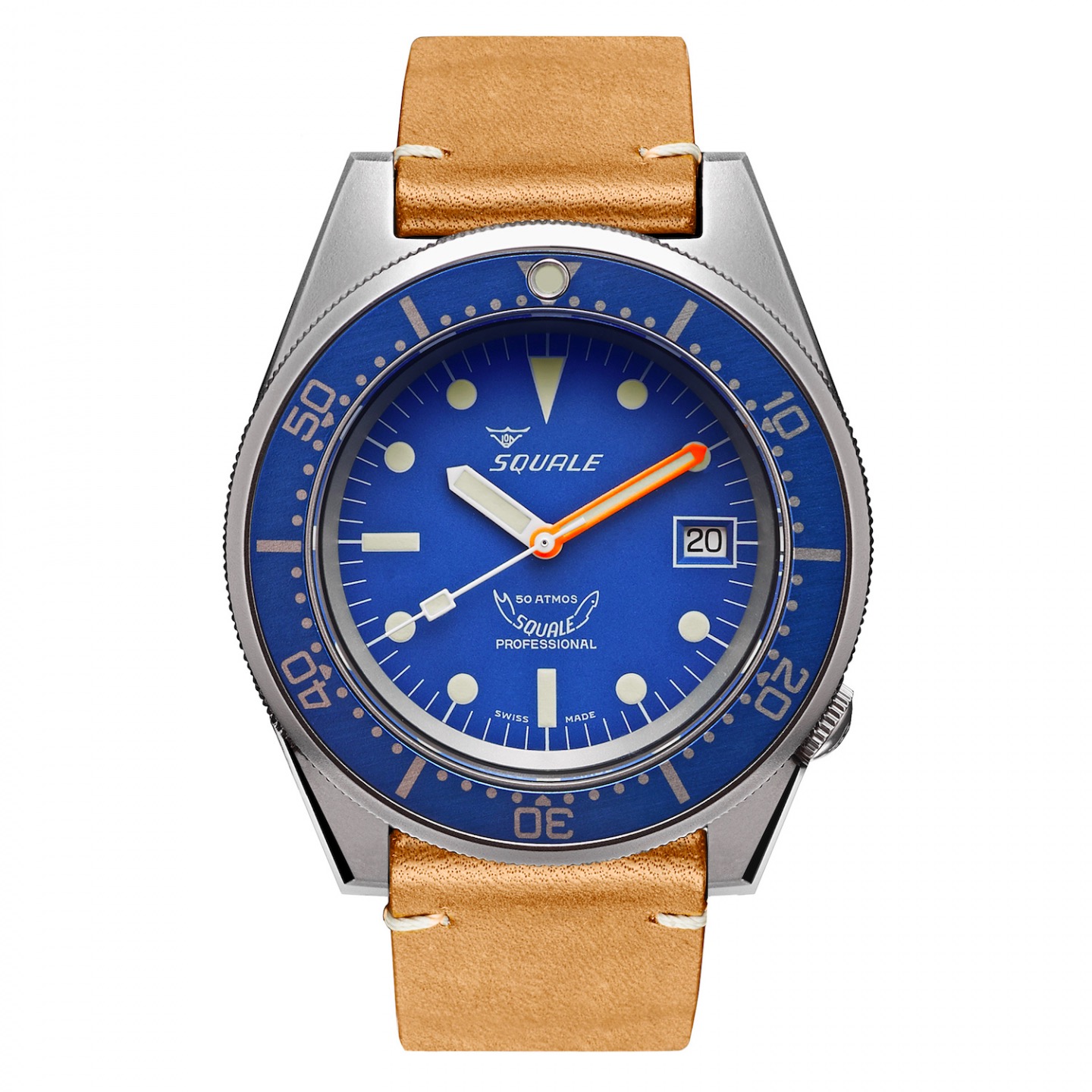 The Squale 1521 series watches is the classic diving watch in its most elegant form and a model that is around for almost 40 years.
Receivable in 5/10 working days
Movement
Swiss SW200 automatic movement
Power reserve [hours]
38 - 40
Case info
316L Stainless Steel
Case back
Screw-down case back
Bezel
Uni-directional bezel, 120 clicks
Crown
Screw-down crown signed with "VON" logo
Crystal
Scratch-resistant sapphire crystal
The design of this watch was done by Charles Von Büren (founder of Squale) and the main priority was to create an elegant yet robust watch that could live up to the expectations of professional divers. No thrills and purely functional in every detail.
The Squale 1521 is a perfect example of the form that follows the philosophy of function. Details such as the shape of the case that protects the encased crown. The bright orange minute hand that will tell you in the blink of an eye how much time is left for the dive. The fascinating unidirectional bezel with minute markers for saving operations and easy time measurement. A design classic in every respect.
The Squale 1521 is very comfortable to wear and has a subtle presence on the wrist. Equipped with the proven ETA 2824 automatic movement for precision and reliability in the toughest conditions. The case diameter is 42mm and features a unidirectional bezel.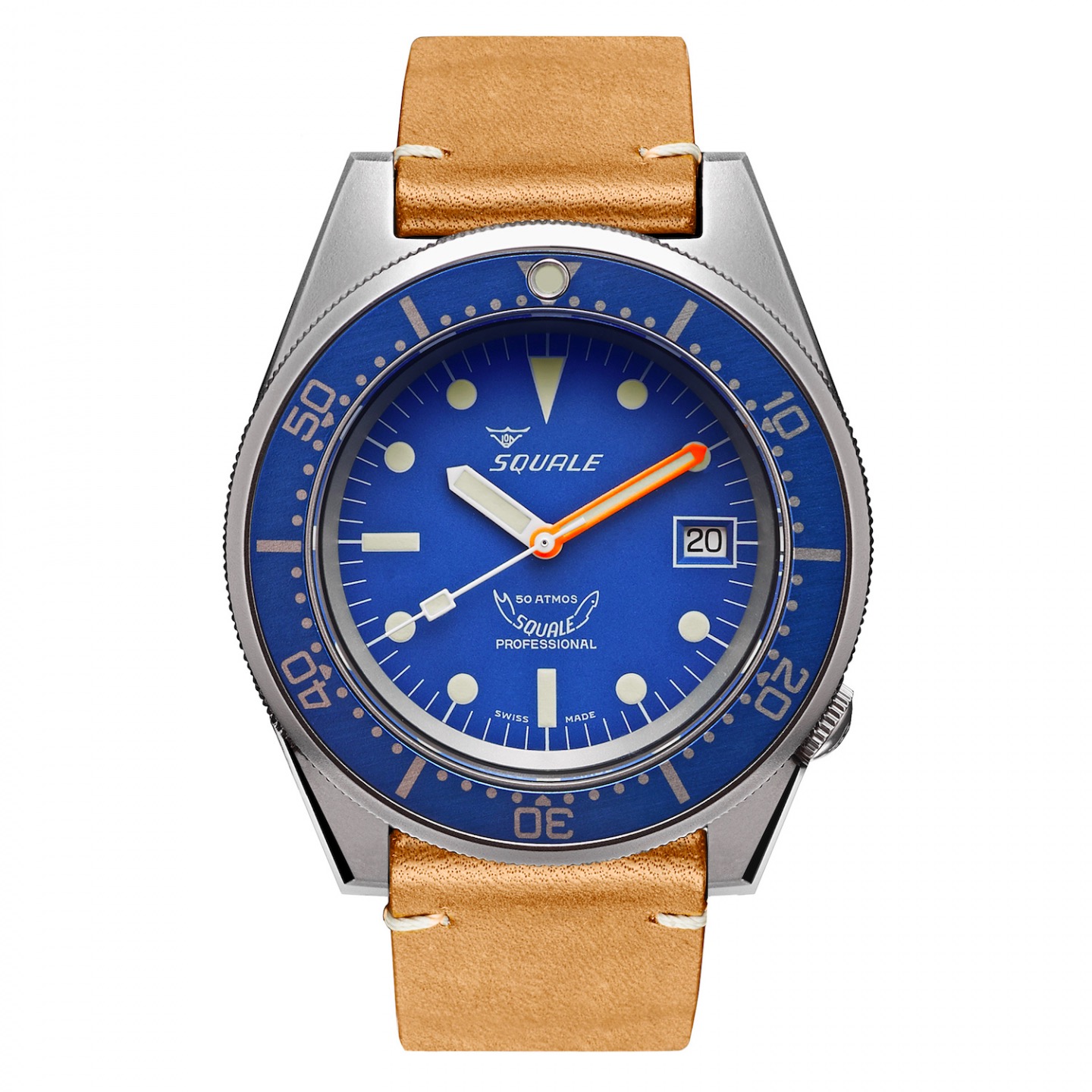 The Squale 1521 series is available with three different finishes of the case: high gloss polished steel or matte PVD and Sandblasted Steel , and a broad choice of lacquered dial colors is available. All models feature highly scratch-resistant sapphire crystals and a water-resistance of 50 Atmosphere / 500 Meters.
Standard equipped with a high quality Italian 100% natural rubber diving-strap with a subtle vanilla scent. Optional is an easy to size Milanaise bracelet or leather strap to complement the elegance of the watch.
Marco M.
I managed to get one just presented, I already own the classic model but that's a whole other thing! The dial fascinated me as well as the all-steel bezel. The stingray leather strap gives that elegance that is often not found on a sports watch. I am really satisfied with the purchase, and thanks to you at Swp for the professionalism shown to me.
Is it safe to buy on www.swisswatchpassion.com?
Yes, ordering on swisswatchpassion.com is safe. The connection to the swisswatchpassion.com website is protected by a secure 2048-bit SSL encryption certificate and all payment transaction data is entrusted to the PayPal platform, the worldwide reference player in online transactions. Your personal data will then be disclosed only in accordance with our privacy policy.
How can i buy a product?
Once you find the item you want to buy, click the "Add to Cart" button. To complete your order, follow the instructions for the checkout process. Your order will not be submitted until the end of the checkout process; then you will be asked for your payment details (you can choose between bank transfer or credit card or PayPal account). SwissWatchPassion items can also be ordered by telephone, by contacting our Customer Service.
What are the available paying methods?
You can be paid by bank transfer or Credit Card.
When will i recieve my product one i've bought it?
Approximately you'll receive our product in 15 business days from the date of payment. For any further information you can always contact our Customer Service.
While choosing my product can i recieve an advice or assistance?
Yes sure! If you want assistance on choosing a you can contact our Customer Service by e-mail or by telephone at our contact (you can see on footer page).
Warranty
All our products are covered by a warranty for two years from the invoice date.